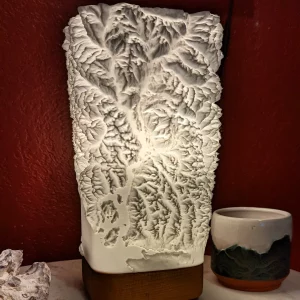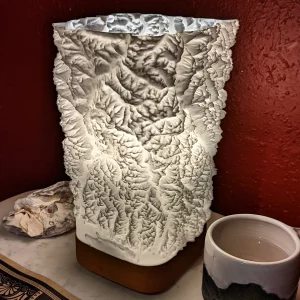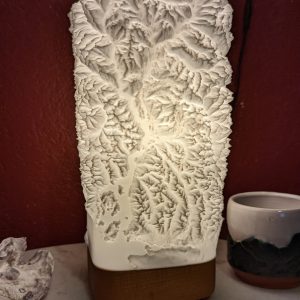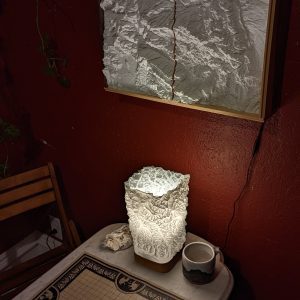 The Countour Topographic Lamp is an extraordinary creation that brings the beauty of cherished mountains, valleys, canyons, and coastlines from around the world into your home. This stunning table lamp is made by taking a topographic map, converting it into a standing tube, projecting the 2D topographic contour lines into a 3D relief, and then illuminating it with light. The result is a beautiful and unique lamp that showcases the most amazing geographical features in a spectacular way.
Using a variety of digital processes, the Contour Lamp is 3D printed and can be customized to depict any location in the world. The lamp on display shows a region in SW British Columbia that covers 24,000 sqkm, with a width of 210km and a height of 115km. The lamp's blue border lines represent the rounded corners, and special attention is given to align key scenic features to the main flat sides of the lamp. You can scale the map's area to highlight specific areas of interest, creating more dramatic heights between geological features.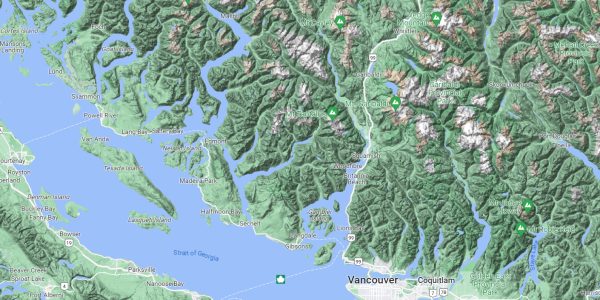 The Countour Lamp's 3D printing process allows for high freedom in producing unique map areas. The illumination through the valleys and peaks creates dynamic gradients of light that catch the viewer's eye. The lamp's illumination comes from a WiFi smart bulb placed at its heart, which can be easily synced and controlled via an app on your smartphone. Additionally, an independent remote control option is available for the lamp. The Countour Lamp is designed with all UL listed parts, ensuring your safety and peace of mind.
pan, rotate and zoom on 3D model